Welcome to Ebbett Toyota
We look after Hamilton City, Te Awamutu and Morrinsville Toyota dealerships
Here at Ebbett Toyota we have a great team who are proud to represent Toyota and market their fantastic range of new vehicles and Signature Class vehicles, along with a huge selection of top quality used vehicles.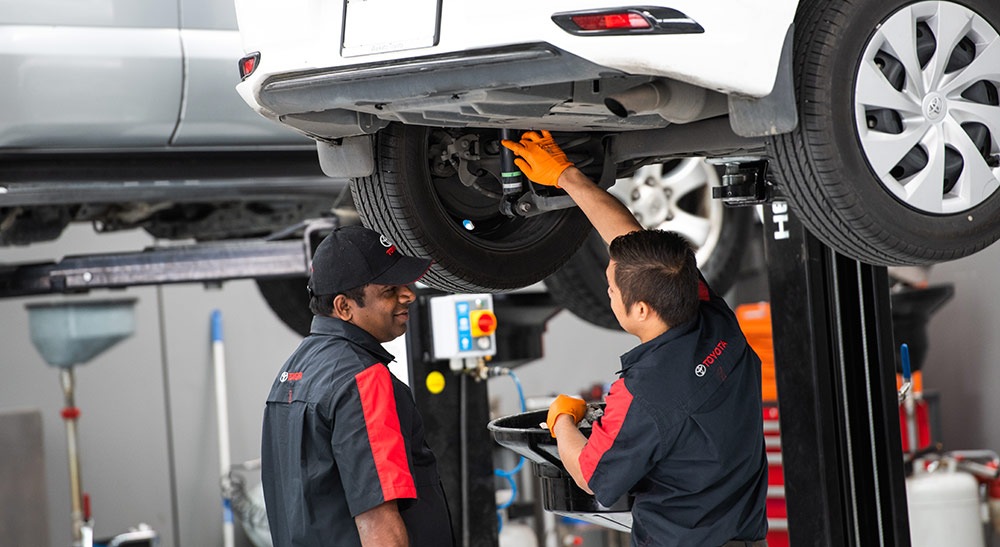 What we're looking for in a Ebbett Toyota team member
We look for people that have a certain drive and are willing to work as part of a team to continuously develop their skillset.
Toyota training for our staff
We're committed to supporting you in all training that helps you to become a higher-performing member of our team.
Many of our staff will be a part of Toyota New Zealand's technical and business training programmes – depending on your role within the dealership. That means we'll teach you all there is to know about Toyota products and business practices. As a Toyota team member you'll also be offered full, ongoing training support, including externally-sourced, specialised training, as well as access to one-on-one sales coaching from top trainers in the industry.
Our local communities

We're thankful for the support that our local Hamilton, Morrinsville and Te Awamutu communities have shown us over the years and we're dedicated to giving back to these communities and helping them grow.
We sponsor a number of community organisations including the Life Education Trust, the TECT rescue helicopter service and the Raglan Volunteer Fire Fighters.
To find out more about Ebbett Toyota or to get in touch check out our website: www.toyota.co.nz/ebbett-toyota