Welcome to Rotorua Toyota
We look after Rotorua and the Bay of Plenty
Living in the leisure capital of New Zealand, you'll have a great work-life balance full of fun, team spirit and friendship."
What makes Rotorua Toyota so special?
The Rotorua Toyota difference is our teamwork. We all get along like a house on fire, so you'll have great mates beside you while you work. We have a great mix of top-notch ladies and blokes, so who've worked at Rotorua Toyota for years!
What we're looking for in a Rotorua Toyota team member
We regularly win the Toyota New Zealand National Award for Excellence and Customer Service – so if you're a people-person, we're keen to have you on board to help us keep the title!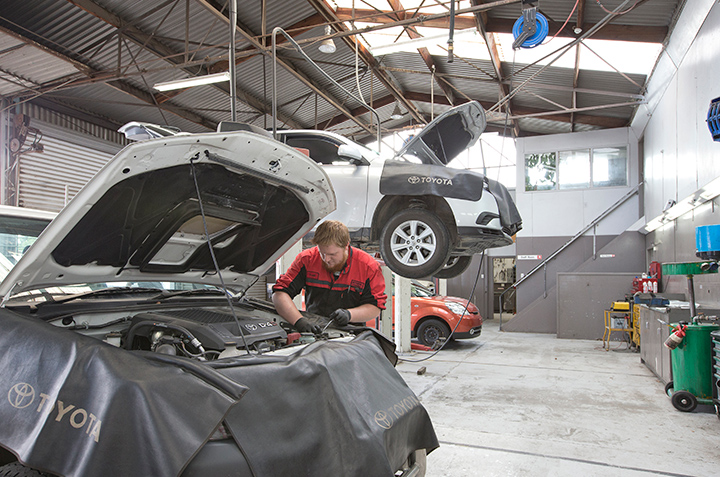 Toyota training for our staff
We're committed to supporting you in all training that helps you to become a higher-performing member of our team.
Many of our staff will be a part of Toyota New Zealand's technical and business training programmes – depending on your role within the dealership. That means we'll teach you all there is to know about Toyota products and business practices. As a Toyota team member you'll also be offered full, ongoing training support, which may include externally-sourced, specialised training, as well as access to one-on-one coaching from top trainers in the industry.
Opportunities for you
Join an award-winning team that values fun and friendship. We have a Customer Service department, testing station and huge 21-bay workshop with 16 hoists, a Sales team of six and a dedicated Finance & Insurance Manager – so no matter which department you work in, you'll be surrounded by great people to make your working environment fun.
Help us help the community
We're involved in sponsorship and support of:
The Bay Trust Rescue Helicopter

Rotorua Lakes Coast Guard
Lynmore School
Springfield Golf Club
And a number of local sports clubs
You can check out Rotorua Toyota's Community Page to see more.