Welcome to Albany Toyota
We look after Albany, Browns Bay and Whangaparaoa.
Passionate about making a difference."
What makes Albany Toyota so special?
Albany Toyota is a great working environment, we're one big team and come together at least every quarter for pizza and drinks, if not more often! Many people have worked here for years because they enjoy it so much, and we're always on the look out for new talent too. We've been a family owned and operated local business for over 23 years, and still love what we do every day.
What we're looking for in an Albany Toyota team member
Enthusiastic, professional people who are team players. You're motivated, work hard to achieve goals, and always go the extra mile for our customers.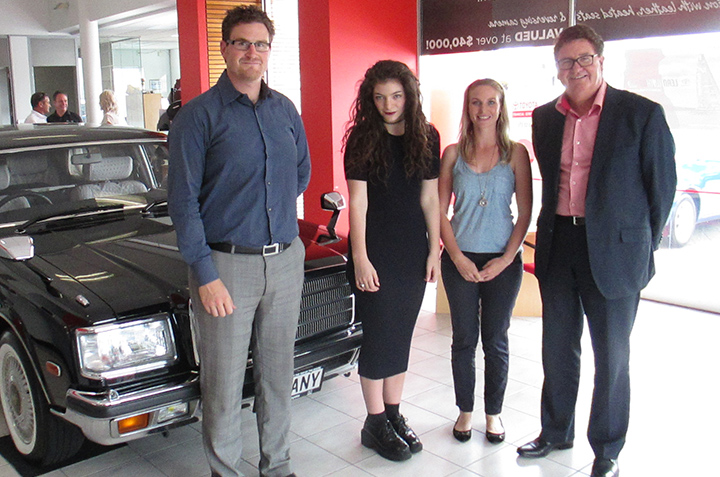 Toyota training for our staff
We're committed to supporting you in all training that helps you to become a higher-performing member of our team.
Many of our staff will be a part of Toyota New Zealand's technical and business training programmes – depending on your role within the dealership. That means we'll teach you all there is to know about Toyota products and business practices. As a Toyota team member you'll also be offered full, ongoing training support, which may include externally-sourced, specialised training, as well as access to one-on-one coaching from top trainers in the industry.
Help us help the community. We're involved in:
Too many to write them all out here! You can check out Albany Toyota's Community Page to see more, but in the meantime here are a just few things we sponsor or support:
The Aimes Awards (we sponsored the music award, with Lorde – exciting!)
North Shore Life Education Trust
Multiple local bowling clubs
Tennis Northern