Welcome to North Shore Toyota
We look after the North Shore including Wairau Park, Glenfield and Lincoln Road
Become part of this large metro dealership with the backing of a long standing family owned company."
What makes North Shore Toyota so special?
We're a family-run business of over 30 years who've built a great team and fun atmosphere to work in across all our dealerships in the North of Auckland. We have an ethnically diverse staff and customer base, with a strong focus on training and mentorship. Come join us!
What we're looking for in a North Shore Toyota team member
Like all our staff, you'll be goal orientated, customer focused and professional. We're always keen to help young people get on the path towards a rewarding, customer-focused career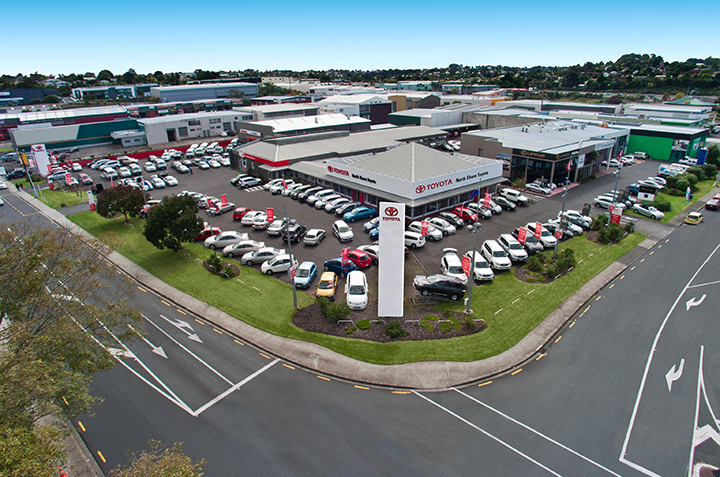 Toyota training for our staff
We're committed to supporting you in all training that helps you to become a higher-performing member of our team.
Many of our staff will be a part of Toyota New Zealand's technical and business training programmes – depending on your role within the dealership. That means we'll teach you all there is to know about Toyota products and business practices. As a Toyota team member you'll also be offered full, ongoing training support, which may include externally-sourced, specialised training, as well as access to one-on-one coaching from top trainers in the industry.
Opportunities for you
Our training and mentoring programmes run continuously. When you join us we'll work with you to figure out and achieve your learning goals.
Help us help the community. We're involved in:
Various school and community sponsorships
The support of the Westpac Helicopter
Starship Hospital sponsorship
You can check out North Shore Toyota's Community Page to see more.