Welcome to Pacific Toyota
We look after Tauranga, Mount Maunganui and Whakatane
Work in a vibrant area with a team of go-getters who believe in a great work-life balance."
What makes Pacific Toyota so special?
Pacific Toyota includes areas like Mount Maunganui and Tauranga, where there's a great outdoor lifestyle year-round and a fabulous winterless climate. Our diverse customer base covers the vibrant mix of businesses, community groups, rural people and families that make up this amazing region. Our staff love living and working here, as seen by the number of years many of our team have dedicated to Pacific Toyota.
What we're looking for in a Pacific team member
Attitude is everything. We want go-getters and self-motivators, whether you're an apprentice technician or a sales manager and everything in between.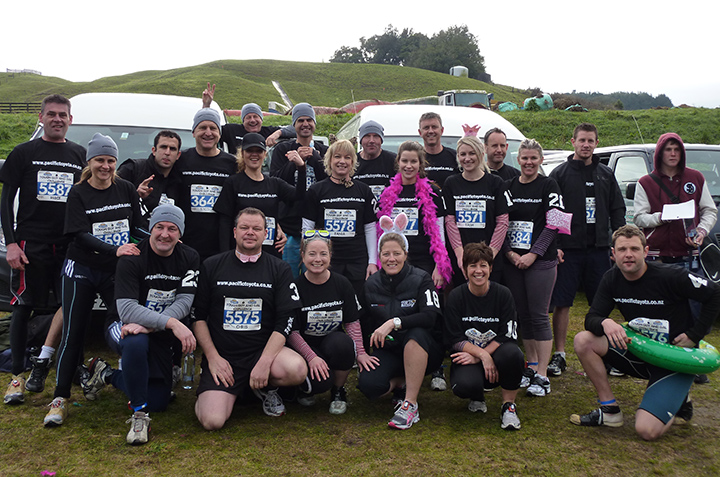 Toyota training for our staff
We're committed to supporting you in all training that helps you to become a higher-performing member of our team.
Many of our staff will be a part of Toyota New Zealand's technical and business training programmes – depending on your role within the dealership. That means we'll teach you all there is to know about Toyota products and business practices. As a Toyota team member you'll also be offered full, ongoing training support, which may include externally-sourced, specialised training, as well as access to one-on-one coaching from top trainers in the industry.
Opportunities for you
Our goal is to feed our management team from the bottom up, which means we like to train and educate the staff throughout our business. In particular, the Jack Richardson Educational Trust was set up to help fund business and management educational programs, to build the intellectual foundation of our business.
Help us help the community. We're involved in:
We're thankful for the support that our local community has shown us over the years – both in Tauranga and Whakatane – and we're dedicated to giving back to that community and helping it to grow.
We sponsor a number of community organisations including the Life Education Trust and the TECT rescue helicopter service. To find out more about these relationships you can check out our Community Page.