Welcome to Tasman Toyota
We look after New Plymouth, Hawera and Stratford
Professional service of the highest standard whilst providing a relaxed, fun work environment."
What makes Tasman Toyota so special?
First off, Taranaki is a wonderful place to live – in fact it was voted Best Place to Live in New Zealand by North and South magazine! Because people love to live here, under the mountain and next to the sea, we have many long-term staff, a family-friendly environment, and we're heavily involved in supporting the community. We support our staff too, with a strong belief in the value of investing in and developing our employees.
What we're looking for in a Tasman Toyota team member
If you're ready to develop your career, and yourself, you could be a great fit for our award-winning dealership full of high achievers. We're looking for people who want a career, and believe working within the amazing Toyota brand is the way to do it.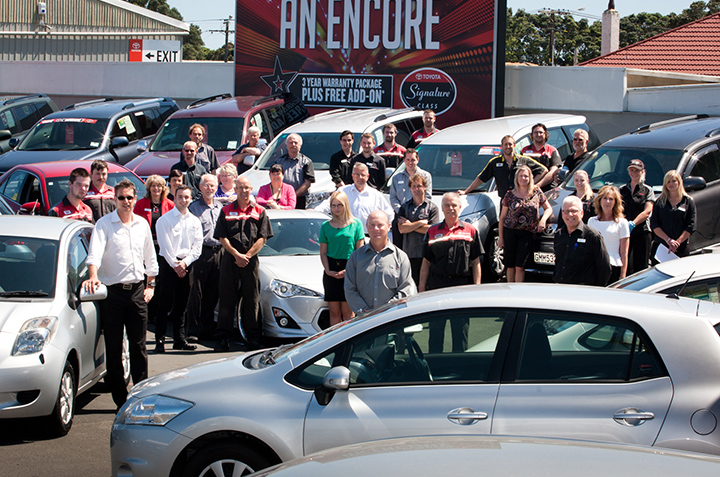 Toyota training for our staff
We're committed to supporting you in all training that helps you to become a higher-performing member of our team.
Many of our staff will be a part of Toyota New Zealand's technical and business training programmes – depending on your role within the dealership. That means we'll teach you all there is to know about Toyota products and business practices. As a Toyota team member you'll also be offered full, ongoing training support, which may include externally-sourced, specialised training, as well as access to one-on-one coaching from top trainers in the industry.
Help us help the community. We're involved in:
…lots of community aspects, which you can keep up-to-date with on our Facebook page.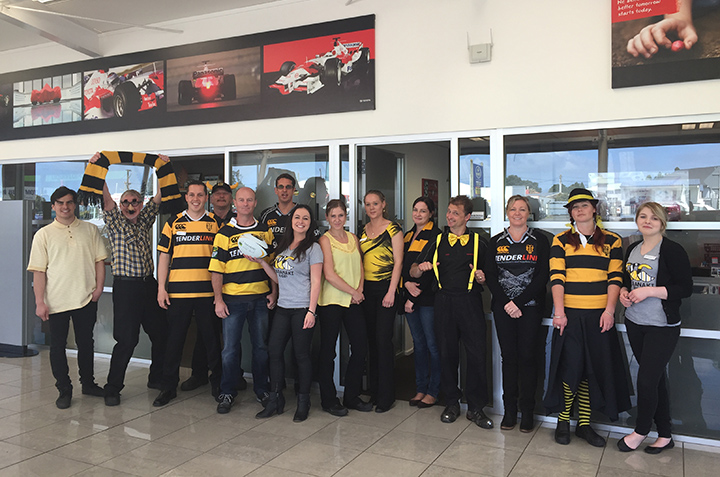 Some of the organisations we support include:
Taranaki Rescue Helicopter
Taranaki Rugby Football Union
New Plymouth Old Boys Surf Life Saving Club
Kaitake Golf Club
Plunket
Big Brothers Big Sisters
Taranaki Kayak Fishing Classic
Westown Golf Club
Taranaki Sheep Dog Trials
… and supply of the Tasman Toyota BBQ to over 40 events every year to assist with clubs and non-profit organisations in their fundraising activities.